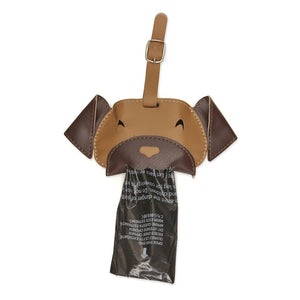 Poo Bag Carrier
Has this ever happened to you?: "Oh crap, I forgot bags to pick up the dog poop!" Those days are over with the new Poo Bag Carrier Dispenser! The adorable little dispenser clips right on to your dog's leash so you always have plenty of poo bags wherever you go! 
Poo Bag Carrier Dispenser attaches to your dog's leash with a buckle, looks as cute as your best friend, and uses standard roll poo bags.
Poo Bag Carrier Dispenser is perfect for any dog owner, forgetful or not, because it makes carrying bags simple. It's a great conversation piece for when you're walking your dog in the park and you won't get it any more trouble with the local park ranger!